* New Crown 220 6V Batteries
* New High Speed Motor – 21mph
* Paint is in Excellent Condition
* New Flip Down Rear Seat
* New LED Lights with Turrn Signals, Brake Lights and Horn
* New Upholstery
* New Rear View Mirror
Cart is located at Rad Rydz, 857 Coleman Blvd, Mount Pleasant
843-972-8525
#radrydz #golfcart #ezgo #streetlegal
Similar Carts Available for Purchase:
Try before you buy!
Not sure if you're ready to commit just yet? We suggest renting one of our carts for a week to make sure you're ready.
Our Happy Customers Say It Best
Chad at Rad Rydz produced a great custom cart for our growing family. He's extremely personable, great prices as well as being honest and quick to answer any questions about the cart. Having a local that's been in the business for a long time who's honest - we couldn't ask for anything more. Thank you both, Chad & Andrea at Rad Rydz.
Grant
Mt. Pleasant
Can't recommend Chad Shores enough! Same day service for my husband and I!!
Sarah
Old Village
Had an awesome experience with Chad from Rad Rydz! He was quick to reply and set up an appointment, assessed my cart at home, picked up & delivered quickly after work was completed. She is good as new again! Highly Recommend
Gallie
Sullivan's Island
Fantastic experience. The employees were excellent, in particular Andrea. We needed the bushings to be repaired on our six-seater Club Car and were thinking of getting a 3 inch lift so we could upgrade the wheels. We also wanted to upgrade to lithium batteries. Based on the inspection and what I had explained I wanted, I was talked out of the lift, and given a cheaper option with no lift but instead, radial tires. The result was a repaired and improved golf cart returned to us in two days, for less than I was planning on spending. Very happy, highly recommend Rad Rydz.
Thomas M
Mt. Pleasant
Rad Rydz did an awesome job! We thought that we needed to buy a new golf cart. Instead, Andrea and Chad were able to make several updates to our existing cart so that we had exactly what we wanted and we saved money. Their service was incredibly fast and responsive. We will definitely continue to go to them in the future! Thank you!
Whitley B
Mt. Pleasant
There's a reason we purchased our golf cart from a dealership (and not "some dude"). The entire team at Rad Rydz was not only a pleasure to shop with—but they've been incredible and responsive after the sale as well. They know their stuff and take a lot of pride in customer happiness. Highly recommended!
Tom O
Mt. Pleasant
We LOVE our cart from Rad Rydz! We moved our wedding due to COVID and I wanted to surprise my fiance with our first golf cart for Christmas to cheer him up. They didn't try to oversell me a bit - helped me find a cart that was within the budget I had to draw from. The owners, Andrea and Chad even offered to store the cart for me until I was ready to unveil the surprise to my man. They allowed me to go back and forth to decorate the cart for Christmas, guided me on accessories to purchase, and made sure it was charged and ready when I came to pick it up. They are responsive immediately on Facebook marketplace, by phone, and through text messages. Rad Rydz provides above and beyond service - not only do we recommend them to any interested buyers, but we WILL be choosing them again when we are ready to upgrade to cart #2! Thank you so much Rad Rydz!!!
Lindsey H
Charleston
Chad and the team are so helpful, friendly and fair. Their prices are very reasonable and they won't do any work that isn't necessary.
Ted S
Mt. Pleasant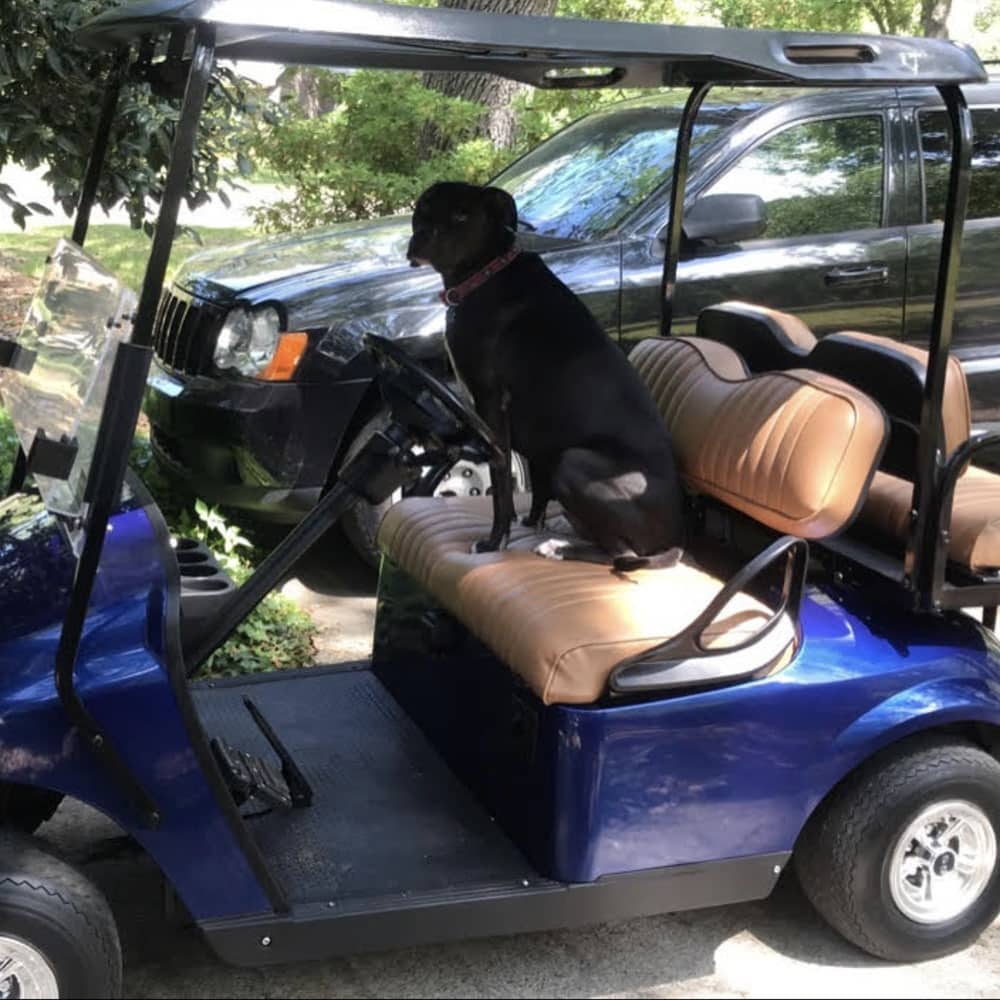 Thanks to Chad and Andrea for our awesome golf cart! Rad Rydz is an awesome fellow local Mt. Pleasant business. We purchased our cart back in March and love it! They offer pre-built carts or the ability to customize it. They did an awesome job and we are thrilled with how it came out! Their pricing is very competitive and I found it was more reasonable than other local places. They dropped it off for us, so we didn't have to deal with getting a trailer. Thank you!
Michael H
Mt. Pleasant